4 Reasons why a Moroccan Rug is a Must
If you are thinking of purchasing a rug for your home, your office, or your kids' bedrooms, I highly recommend a Moroccan Amazigh rug; as I am sure that you will find all that you need in these rugs from warmth to design. Here are a few reasons why Moroccan rugs are the best investment you can make rug wise:
Moroccan Rugs: The Vintage & the Modern Vibe
Vintage Moroccan rugs are miniature works of art that can only rise in value with time. Beni Ourains or Mrirt has a rich past as well as a beautiful style and these are just two examples of the huge selection of rugs' styles. Roving Amazigh tribes have developed extremely distinctive art forms in the process of adapting to the harsh conditions, including the beautiful and practical craft of rug making, for centuries in the Atlas Mountains and their surroundings. Because of their distinct style, this group of Moroccan Amazigh rugs was differentiated from other styles of weaving and given the name of their creators which are generally nomadic tribes. Yet, these rugs have a modern touch that can take your space's design to the next level.
The Variation of Moroccan Rugs
Beni Ourain is the most popular and famous style of Amazigh rugs for a very good reason. These rugs' styles have a minimalist design that fits well with every decorating theme, whether it's a free-spirited boho interior, a cozy Scandinavian cottage, or a minimalist loft. An all-over trellis of very big, laxly executed diamonds made in dark brown or black against the ivory backdrop is perhaps the most well-known and identifiable pattern of these oriental beauties in the Western world. And the fact that this simple design has a deep meaning is an extra plus. Yet if you desire a heavy design with bold colors, you can also have a big selection of choices. All colors and patterns are found in Amazigh rugs, you will for sure find the one you are looking for.
Moroccan Rugs Last a Lifetime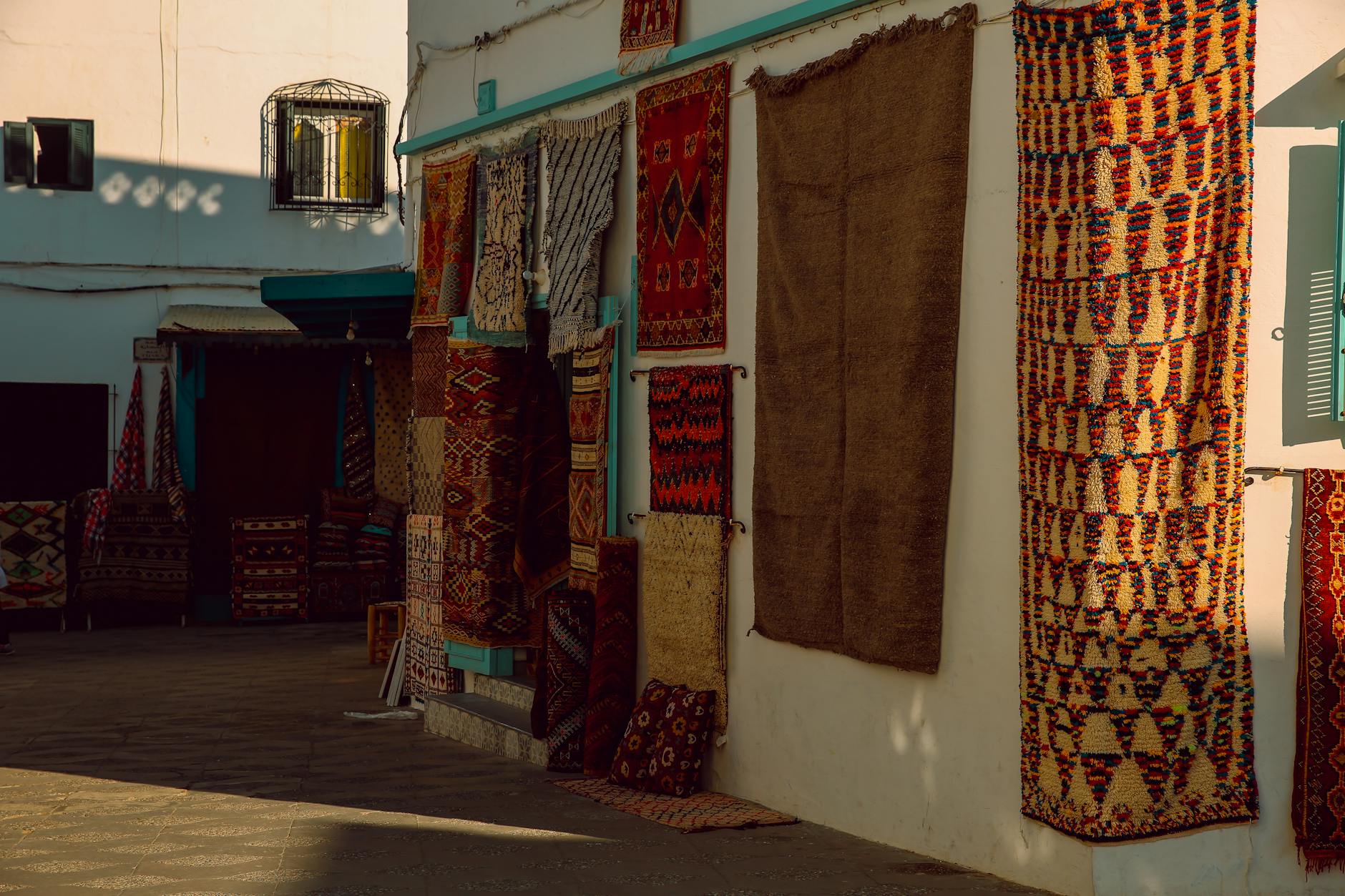 Moroccan Amazigh rugs have existed for centuries, and they are one of the most common and popular among interior designers around the world. You have indeed come across Beni Ouarian rugs on Pinterest as they have gained more popularity on all social media platforms, they are certainly so trendy in the interior design world. Their timeless beauty is synonymous with their high quality. The fact that these rugs are made of premium quality wool makes them dirt-resistant and relatively easy to clean. These Amazigh marvels are 100% hand-knotted using the very same techniques that have been used centuries ago. They can last for years with low-maintenance efforts to provide you with the comfort and beauty you deserve in your home.
Coziness is Key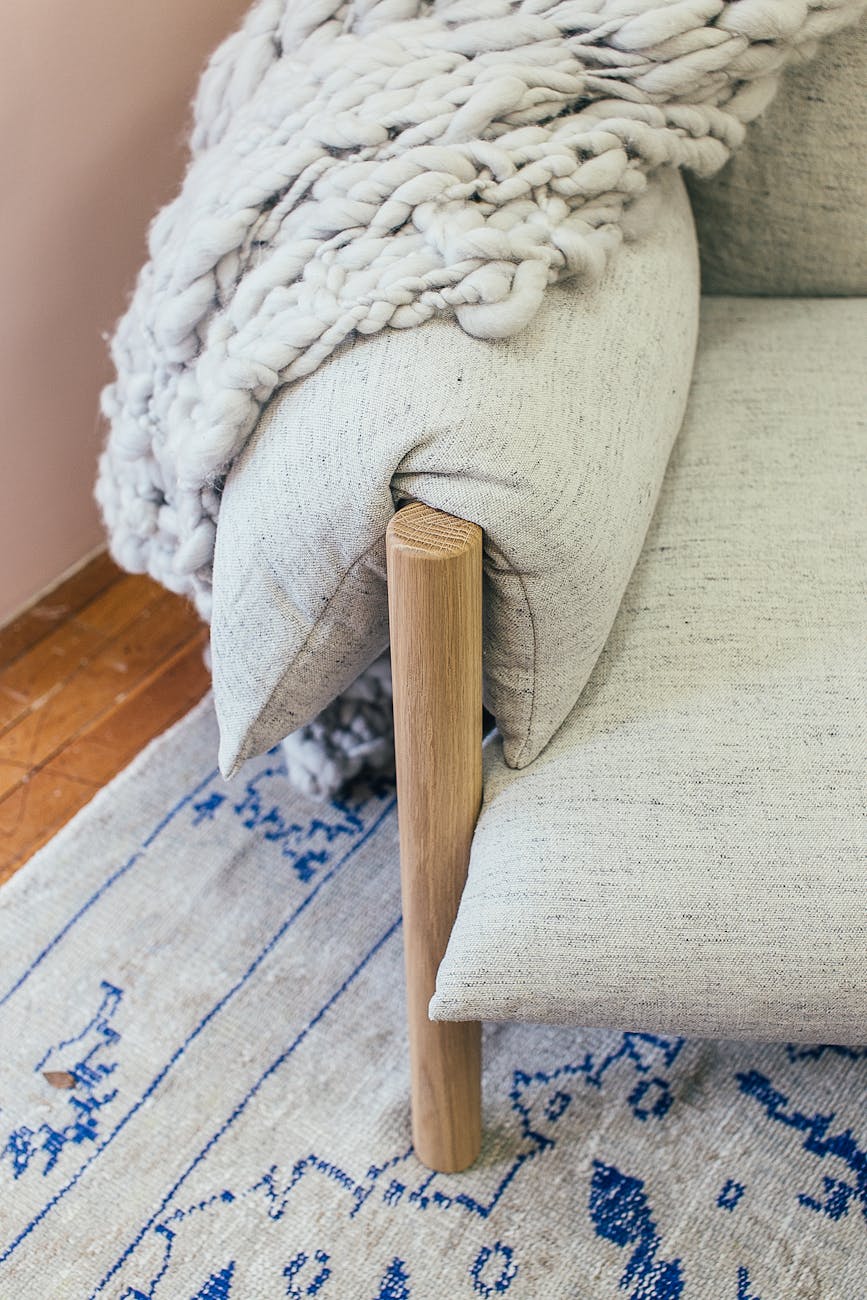 People went crazy over Moroccan rugs because of their coziness. The Amazigh tribes designed these rugs to provide warmth in the coldest places in Morocco, they were made originally to be used as blankets, covers, and bedspreads rather than just decorative pieces. Therefore they are still up to this date super warm as they are still made with the very same traditional process. They are mainly made of a thick pile that provides the comfort that you can even sit on them. Your feet and muscles will absolutely appreciate the feeling of sitting on a lush softness. They will be appreciated also by your kids and your pets as they are pet and kid-friendly.
moroccan rugs
Start exploring far-flung design destinations, the newest boutique hotels, and well-designed bars and restaurants perfect for the modern jetsetter.