Tips on Finding Your Perfect Rug
Moroccan Amazigh rugs have been around for decades, but they're becoming more and more common in modern homes. They not only add firmness and comfort, but they also serve as a bold and beautiful focal point.
With so many choices open, it's difficult to know which to select and how to spot a decent one.

So here are a few ideas for finding your own ideal Amazighen rug to add an exceptional touch to your own space:
The Amazigh Design

The legends of the Amazigh tribes have inspired the art of rug weaving. To the weaver, each mark, motif, and design has a special meaning. It may be a wish for fertility, a celebration of a wedding or birth of a family member, or a tribute to a specific region's landscape.
Given the fact that these rugs were mainly made for their own homes only. When you purchase a Moroccan rug, you are also bringing a special story home with you, as these local women who wave these rugs have only this art to tell their sotries and get creative.
Look for Imperfection

Moroccan rugs made by Amazigh tribes are the most authentic since they are hand-woven-through a long process that takes up to months- into geometric shapes and Amazighen symbols that tell the stories of each family. Expect flaws, as the allure of a genuine Moroccan rug lies in the stories it tells.
If you are interested in Moroccan rugs because of Pinterest, look for Boucherouite rugs, which are known for their bold designs and colors. Mrirt or Azilal rugs on the other hand, are wool rugs with colorful motifs on a white backdrop, while Beni Ourain rugs -the most popular style- are traditional Moroccan rugs made from pure undyed wool and featuring sophisticated yet simple compositions.
Get Inspired First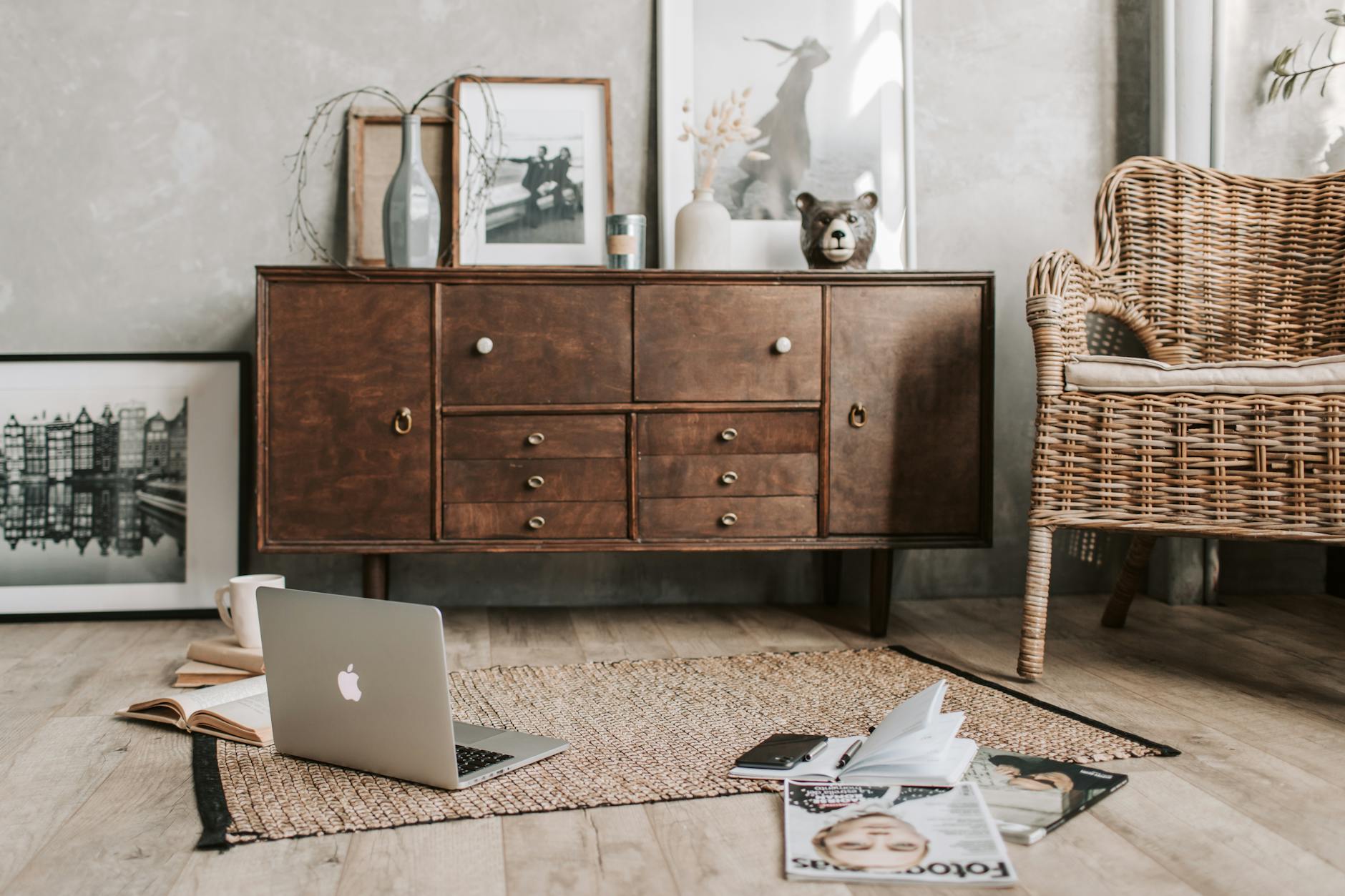 Moroccan rugs come in a variety of price ranges, with antique rugs produced by Amazighen tribes being the most costly. Prior to hunting, it's critical to set a budget and determine the size and material you need.
If you're looking for a large rug, you'll have to settle for factory-made replicas inspired by authentic Moroccan rugs, as Amazighen tribe rugs are usually considered smaller.
Avoid Synthetic Rugs

The use of synthetic materials in authentic Moroccan rugs is uncommon, yet they exist. Everything you would need is lighter to tell if the rug in your hands is made or pure wool or synthetic wool. If a small section of the rug burns and emits an awful smell, the rug is surely made of synthetic wool. as it is well known that pure wool fibers are non-combustible.
The fact that Moroccan Amazigh rugs are getting more popular worldwide makes it difficult to find a genuine seller, but there are out there, it might just take more to get one than the usual.
moroccan rugs
Start exploring far-flung design destinations, the newest boutique hotels, and well-designed bars and restaurants perfect for the modern jetsetter.